Design Your Perfect Concrete Pool to go With Your Natural Aussie Landscape
There are few things better than going for a swim in the hot summer weather in Western Sydney, Australia. Building a custom concrete pool is not just about staying cool in the warmer weather though, it's also about adding value to your home and ensuring that you can get an amazing landscape created with the help of a fitted concrete pool.
When looking for your long-term pool solutions, two of the most popular choices are concrete or fiberglass. Most pool builders will have you believe that one is better than the other, but the reality is that they are just for different people. One of the main points that people mention about concrete pools is just how customizable they are.
Benefits of a Concrete Pool
Of course, many people will want to ensure that they're able to put a pool in place that can reflect their personality, as well as something that's not an eyesore in the garden, creating a natural Australian landscape within your own walls. They also look far better in any yard than a fiberglass pool, despite being more maintenance.
Concrete pools will cost more than a fiberglass solution for the most part, but that's usually due to the amount of customization that you can do. It can be any size, look any way you want it to look and it'll give you the freedom to shape it and fit it into your yard. Concrete pools are also going to last you far longer than any other type of pool, so when it comes down to cost, you may end up saving in the long run.
Choosing Outback Pools
No matter what kind of pool you're looking to have put in, you should know that finding a reputable pool builder is the first and most important choice you can make. They'll be able to run through the ups and downs of each pool and give you an accurate quote on what you need.
Outback Pools has been in the industry since 1976 and we've put in many pools in and around Sydney. We understand what it's like to give personal attention and care to our customers, and as a family-owned business, we're ready to help you!
Design your new concrete pool to complement your amazing yard! 02 4721 8914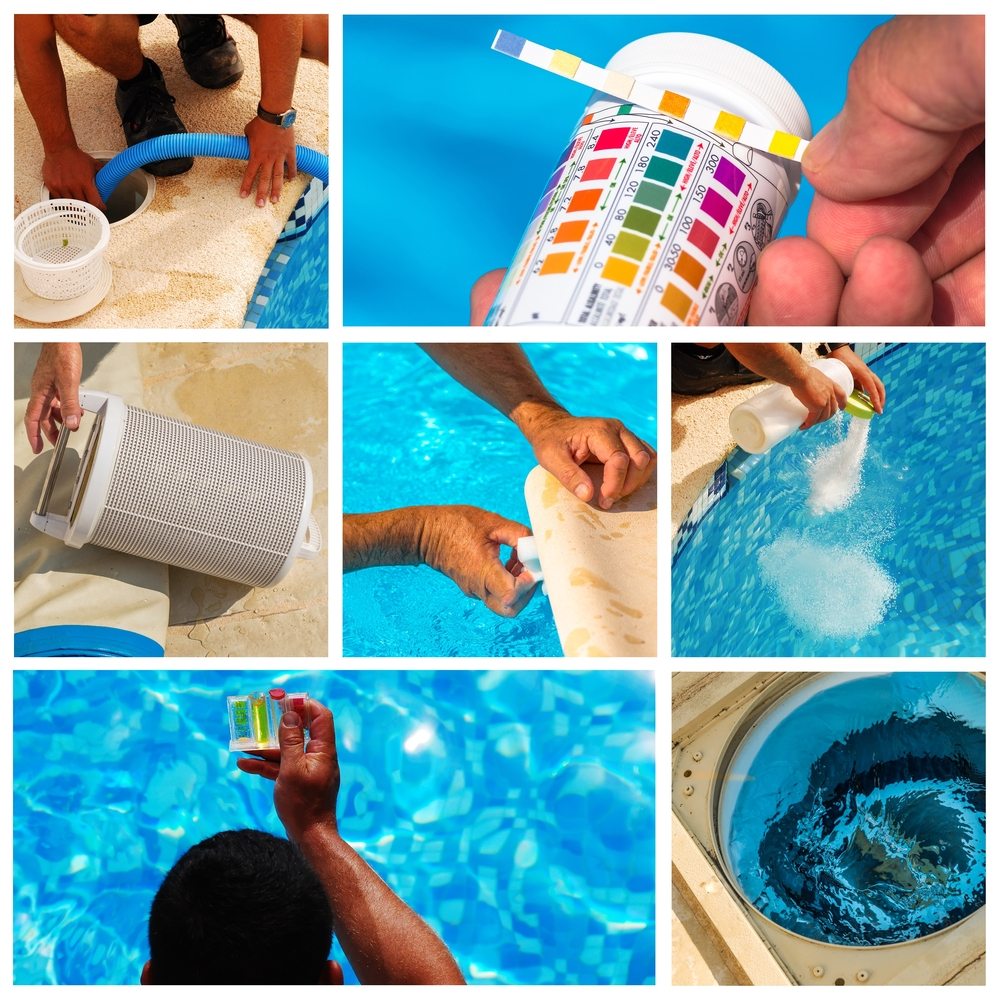 Need a Pool Service? Call the Experts
The great joy of pool ownership comes with great responsibility. Nothing fun ever comes for free and swimming pools require diligent upkeep to make sure they are kept in adequate condition. This ensures they remain safe for you and your family.
Even the most attentive pool owner, with a carefully crafted maintenance schedule that is obeyed with absolute precision, will occasionally need to call in the experts for a full pool service. Think of it like a car service. While there may appear to be nothing wrong, it is important to seek out expert advice to thoroughly assess the operation of your pool and pool equipment.
What Is Involved In a Pool Service?
As well as a complete clean and your typical maintenance, a thorough service is about looking for and repairing any of the following:
Leaking seals
Surface cracks
Noisy motors
Malfunctioning chlorinators
Early identification of any of the above allows for early intervention. It is always going to be simpler and cheaper to make minor repairs rather than trying to fix the irreversible damage that can occur if you leave these things too long without any intervention.
A regular pool service keeps unwelcome surprises and costly repair bills at bay. Our expert team will also check the chemical levels, the condition of your equipment, and your water health. This gives you peace of mind that your swimming pool is in the best possible condition and safe for use by you, your family and your friends.
Setting Up Hassle Free Servicing
Thankfully, engaging the expert team at Outback Pools to take care of your pool servicing is as simple as a phone call. Outback Pools are experts at pool maintenance, repairs, design and construction. We live and breathe swimming pools and we love the jobs that you hate. Outback Pools has a range of maintenance and service plans to suit any pool owner's needs. Our service will depend on how much you use your pool and how much or little you wish to be involved in the ongoing maintenance.
So why not enjoy the important things in life and let us deal with your pool? Kick back and relax in the knowledge that your pool is in the expert hands of Outback Pools, a team that will ensure its longevity and superior operating condition.
You can find more information on our services here or keep up to date with tips and insights on our blog. To organise a service and take advantage of our obligation-free consultation, give our Penrith-based team a call. Get in touch online or phone us on 02 4721 8914. The team at Outback Pools will build, renovate and maintain your custom concrete pool across Sydney!
How Often Should I Clean My Pool?
Swimming pool maintenance is an important and often tedious part of being a pool owner. Unbalanced chemical levels can be harmful to you and your family and foliage and debris can impact the pH balance of the water. Implementing a maintenance schedule is the best way to ensure your pool is clean, healthy and continues looking brand new for its lifetime.
Keeping Your Pool Area Safe
Children are often our first thought when the topic of pool safety come up. Keeping the pool area child-friendly is certainly important; after all, they are the most at risk if left unattended. However, pool safety is also incredibly important for adults. Being relaxed on pool safety guidelines can lead to serious consequences.

To help ensure your pool is safe for everyone, here are guidelines that all pool owners should implement:
Installing a Pool Fence 
Let's start with the most obvious – fencing your pool. In NSW and across Australia, there are strict laws requiring all pool owners to install a reliable pool fence. Sadly, inadequate pool fencing still remains a major contributing factor in the rate of drowning among children under 5 years of age.
In NSW, a pool fence must:
Be at least 1.2m high (as measured from the finished ground level)
Not leave a gap at the bottom greater than 10cm from the finished ground level
Not have gaps of more than 10cm between any vertical bars in the fence
Have horizontal climbable bars at least 90cm apart (if applicable)
No-Climbing Zone 
Ensure that there is nothing left in the yard or around the pool that could be used to climb over the fence. As a responsible pool owner, make your yard a no-climbing zone where any toys, tables, chairs or other furniture that could be used as a climbing prop are safely kept far from the fence and out of reach of children.
Regular Maintenance 
Checking the pool and equipment periodically helps to keep a healthy and safe environment for you and your family to swim. Cover any sharp edges and protruding bolts and check the stability of ladders and railings, repairing any that are defective. Replace non-slip materials when they wear out.
Educate Everyone about Pool Safety 
Pool safety comes down to education, from adults to children. Caution individuals who behave dangerously in the pool area about the risks they are taking and the example they are setting if children are present. Teach children to swim as early as possible and educate them about pool safety rules and why they are important to follow.
Outback Pools is a family owned and operated pool shop in Penrith. We're known for providing friendly service and quality products in all domains of swimming pool life. As experts in concrete swimming pools and in-ground swimming pools, Outback Pools can provide swimming pool maintenance, custom pools or pool renovations in Sydney. Whatever your swimming pool needs, Outback Pools has the know-how to help you.
If you're looking for more information on swimming pool safety, give Outback Pools a call to discuss the best pool equipment options to keep your family's pool safe. You can check out our services here or keep up to date on tips and insights on our blog. Contact us online or give us a call on 02 4721 8914.